About 24k Gold Foil Hyaluronic Acid Essence You Must Know
The 24k essence is generally used at the age of 23, because this age is the time when the skin can absorb the most nutrients.If it is used after the age of 25, the skin quality has begun to decline at this time, it is too late.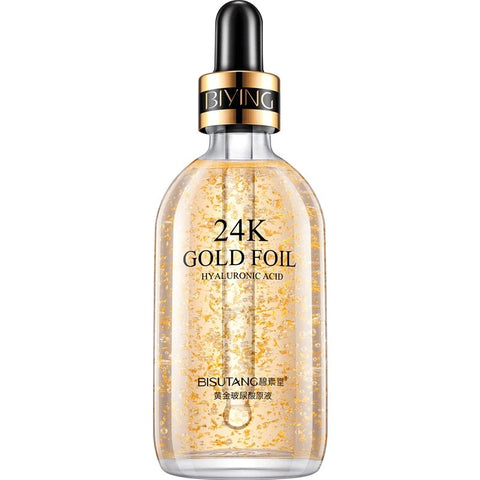 After cleansing the skin, apply the toner and lotion evenly, and avoid using it immediately after cleansing. Serum is used after toner and before skin cream.
24k gold essence, full name is gold concentrated peptide essence, the main feature is good moisturizing effect, and anti-wrinkle effect is obvious, suitable for a wide range of ages!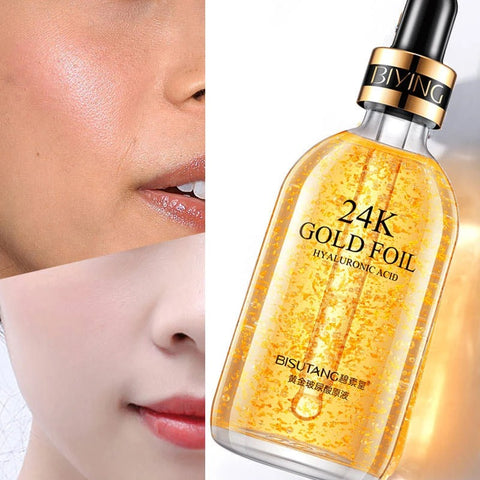 24K Gold Foil Essence contains high-concentration gold leaf far more than the usual essence, and it is rich in Hyaluronic Acid Peptide Essence.
It is a versatile essence with rich nutrition.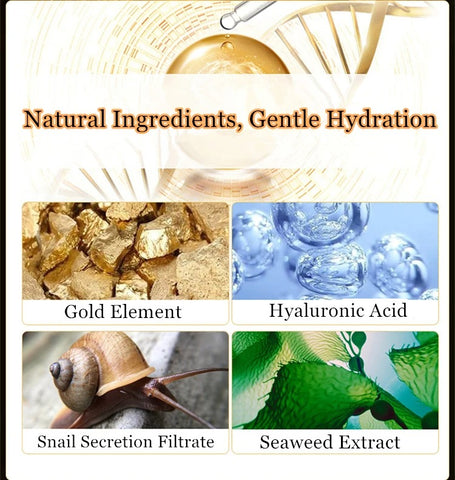 Its unique feature is that it contains good ingredients Repairs skin, diminishes acne marks, dullness, strengthens skin's tightness and elasticity, hydrates and moisturizes, brightens your skin tone.
When is 24K gold essence used?
24k gold foil is very easy to push away and easy to absorb. It is very hydrating. It can be used as a base liquid for morning and evening.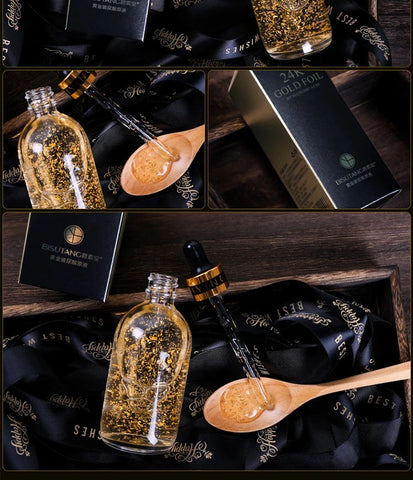 It is not sticky at all before the cream and helps the cream to absorb better.
The moisturizing effect is great, containing gold factor, the moisturizing effect is improved!

The anti-wrinkle effect is obvious, and it can be used after the age of 20!

 Add placenta, the skin is more elastic! Absorbs quickly!

 Pregnant women and sensitive skin can be used!
Read more
Comments
✕