BEILINGMEI Eye Cream Review
Hello girls! How are you? I hope that very good! Today I want to show you my new Beilingmei Eye Contour, which is from a new Asian website that I discovered recently. It is LookhealthyStore.com and in it we can find sale of cosmetic products such as masks, eye contour, makeup, skin care kit, etc. But the best thing is that they have free shipping worldwide. They send it to you 2 or 3 days after ordering it and it reaches your home in 7 to 25 days, depending on the country of destination. It took me about 25 days for the Beilingmei eye contour to get home. Then I leave you a photo of her packaying and I will talk to you in more detail about it, I hope you like it as much as I do!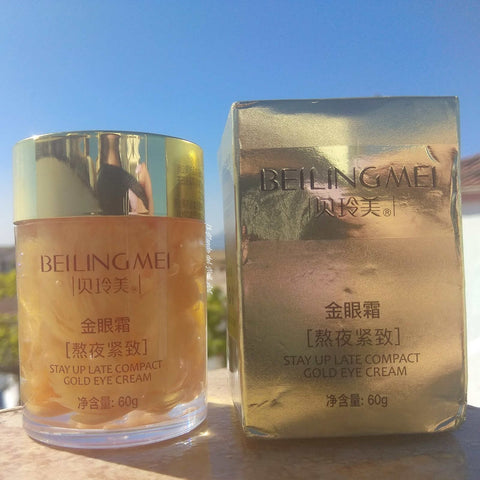 Ingredients: honeysuckle extract, aloe extract, fucus extract, betaine extract, glycerin, hydrolyzed pearl, hydrolyzed rice.

Beilingmei Dark Circle Eye Cream (T22) Eye Contour has a long-lasting moisturizing effect, replenishes nutrients around the eyes, soothes bags under the eyes, firms skin elasticity, and softens eyes. It promises to remove fine eye lines, eye bags, sagging, oily particles, etc. It is used for any type of skin, even the most sensitive. It is a Biodegradable product and is not tested on animals. I've been trying it since I got home and I can't tell you anything about the bags since I don't have it yet, but I can tell you that I notice the most concealed dark circles and expression lines as well. But what I like the most is its texture, it reminds me of snail slime cream. Its absorption is not instantaneous, it takes a while to absorb but I like that, I feel hydration and relief when I apply it. I am applying it both in the morning and at night and it works very well. And I think I have it for a long time because it is a fairly large jar, it contains 60gr. But what struck me the most about this Beilingmei Eye Contour is its color, it looks like real Gold! It is incredibly beautiful! What I was saying, it looks like a snail slime full of a lot of golden particles. I keep looking at it every time I apply it and I have taken a couple of pictures so you can see the texture and color it has, you will tell me in the comments what you think!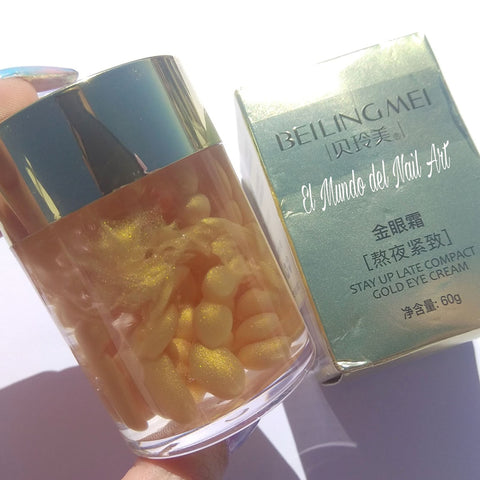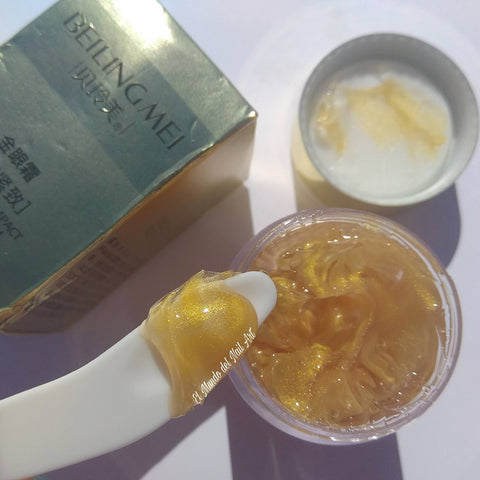 And this is all girls, what do you think of the Beilingmei Eye Contour? Did you like it? Do you know LookhealthyStore.com? Leave everything to me in a comment, you know that I love to read you. See you soon in another post or on social media. A kiss!
Article Resource:
http://www.elmundodelnailart.com/2020/08/contorno-de-ojos-de-beilingmei.html
Read more
Comments
✕