Review Beilingmei Eye Contour Very Good Looking
A little over a week ago I received a new product, which I have been testing since then, it arrived at the right time, because it is a product that is my turn. If you want to know what product I'm talking about and how it went with it, keep reading!

The product that I want to talk about today is from Lookhealthystore, a Chinese online cosmetics store, its objective is to make good cosmetics and make it economical. They have tons of makeup and skin care products.

Beilingmei Gold Eye Contour

This eye contour has a long-lasting moisturizing effect, replenishes the nutrients around the eyes, relieves bags and reaffirms the elasticity of the skin, in addition to smoothing fine lines.
Ingredients:
Honeysuckle extract
Aloe extract
Mucus extract
Betaine extract
Glycerin
Hydrolyzed pearl
Hydrolyzed Rice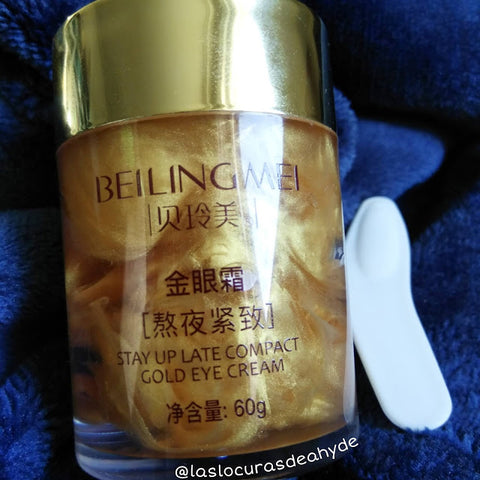 Packaging
It came in a gold cardboard box with the brand's lettering and the product in black. Both ingredients and intrusions are entirely in Chinese. Contains 60g.

Luckily your website is translated and we can read all the information about the products.

The outline comes in a clear plastic jar with a gold lid and the product lettering is in brown.

With this transparent bottle the incredible gold of the outline is perfectly visible, making it clear that it is a gold product.
It comes with a plastic pallet so you don't have to touch the product directly, I love that it comes with it.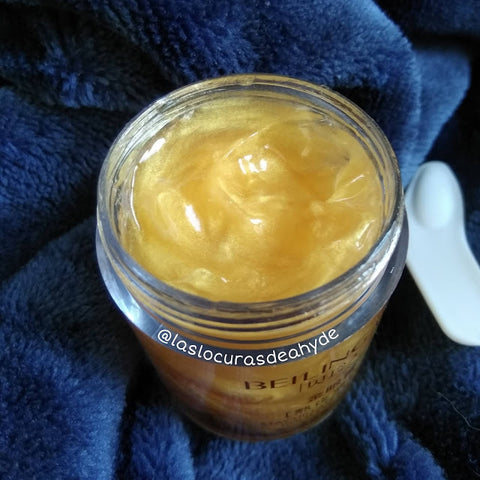 Texture and smell
The texture is very fresh, gel-like with an incredible golden color. It spreads very easily and if you add a small amount it is absorbed very quickly.Its smell is pleasant, just cosmetic, but it is pleasant.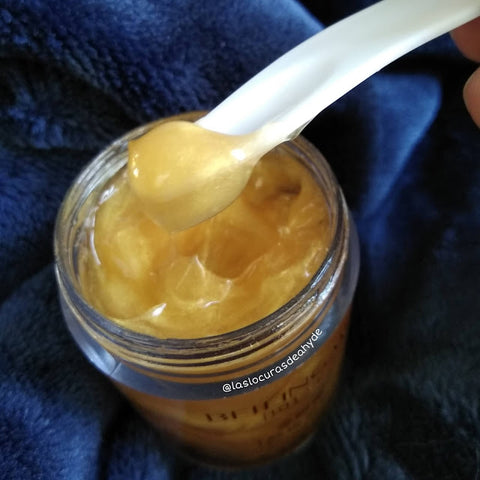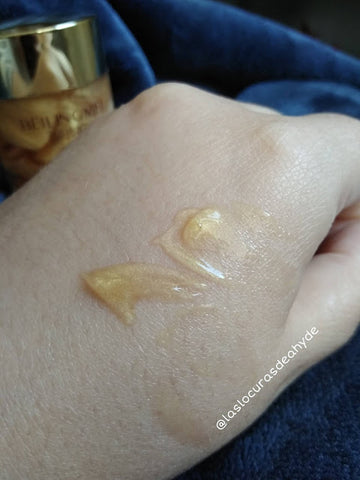 How to use?

I apply it in the morning and at night, put a small layer and leave it until it is completely absorbed.

Opinion

After using it for a week and a half more or less, I can tell you that I am liking it a lot and that it seems that it does what I promise, especially in the hydration part.

I notice the area much more hydrated, it was the first thing I noticed, and now I'm starting to notice an improvement in the bags.

I'm happy with it and I arrived just in time, because I had to replenish my eye contour.

By the way, it is not tested on animals, it is biodegradable and made from sustainable products, something I like to take into account.

And before I go tell you that LookHealthy you can pay with Paypal, you have the products € and in Spanish. Go ahead because they have a lot of things at a good price and if they are half as good as this outline, they are worth it.

Did you know LookHealthy? What do you think of this eye contour? What do you look for in this type of product?
Article Resource:
https://www.laslocurasdeahyde.com/2020/09/review-contorno-de-ojos-beilingmei.html
Read more
Comments
✕