O.TWO.O Foggy Matte Lip Gloss T1891


Specification:
Brand: O.TWO.O
Quantity: 1 Stick.
Color: 8 colors optional.
Net weight: 3ml.
Product description:
1 This vegan lip gloss is made of natural extract which is healthy and skin-friendly with portable size.
2 This lip glaze is multipurpose which can be used to shaping colors your lips with smooth and soft makeup effect and give comfortable touch to lip, it can also to be used to face make up for long lasting.
3 Designed with multiple colors and waterproof that can makes it easy to use and operate, it will be harmless to your lips or cheek and can apply to most people.
4 The size: 10cm * 1.7cm * 1.7cm.
It is suitable for you to carry for party, banquet and outdoor activities.
How to Use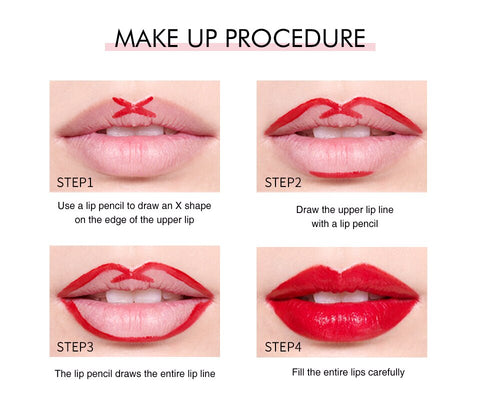 Caution:
1. For sensitive skin, it is recommended to conduct an allergy test on the back of the ear before using the product. Use the vegan lip gloss if no adverse effects occur.
2. Avoid lip plumper gloss contact with eyes.

Storage:
Keep natural lip gloss in a cool and dry place, out of direct sunlight. (Please keep out of reach of children.)
7 Tips To Choose The Right Lipstick For You
10 Makeup Tips That Make Your Makeup Infinitely Easier
Most Useful Makeup Colors To Match Your Skin Tone
12 Ways To Make You Younger Instantly With Makeup