The Anti-Aging Trick That's Right at Your Fingertips
 I just read a very good and useful article, so share at here at once.
Just a few daily minutes of facial massage can fade lines, tighten skin, and make you look radiant. All you need are a few drops of oil and your own two hands.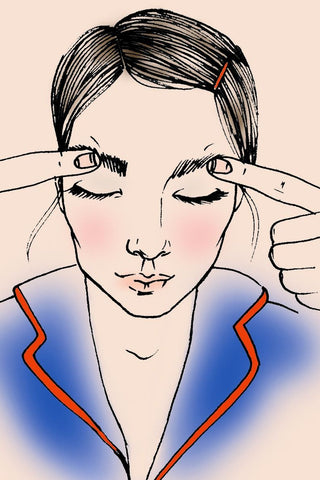 Depuff your eyes

If you wake up swollen-eyed, this mini rubdown is for you.
Put a dab of eye cream on the pads of your index fingers, then place one at the inner corner of each eye.
Using light pressure, sweep your fingers up along your brow bones to your eyes' outer corners, then around the bone under your eyes until you're back at the inner corners.
"It's key to go in this direction, which pushes excess fluids out of the area," explains Soveral. "After two full rotations, do eight more, but with deeper pressure and quick, rhythmic strokes."
If you're prone to puffiness, try this technique at night as well.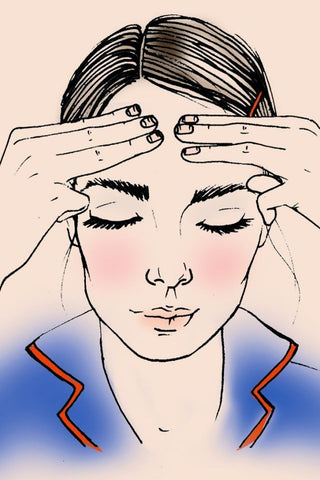 Soften forehead lines

This one-minute massage helps smooth skin as you sleep.
"It's best to do it nightly, right before bed, to flush out toxins," says dermatologist David E. Bank, M.D., director of the Center for Dermatology, Cosmetic and Laser Surgery in Mount Kisco, NY. Sturdy your thumbs just above each temple; holding your first three fingers together, rub your forehead in small circles, starting from between your brows and moving up and out as you go.
Repeat for 60 seconds. "This increases circulation to help the skin look taut, and stimulates collagen to reduce and prevent wrinkles over time," says Bank.
Make your cheeks look defined
To make cheeks appear lifted, place your index and middle fingers directly under the bottom of cheekbones, near your mouth.
Using small kneading motions, push up so the fleshy parts of your cheeks are raised. Continue pushing up along the cheekbones to your hairline; repeat 10 times, and really dig in.
"It drains buildup in the muscles and tissue to help sculpt cheeks," says London facialist Alexandra Soveral. "
The effect lasts several hours—practice this daily and within weeks, cheeks will look more toned overall."

Firm you jawline
First, place both thumbs under the point of your chin and rest your index fingers right at the base.
Next, make tiny pinches all along the length of your jawline until you reach your ears, then reverse and repeat back to the starting position.

Apply good pressure as you go," says New York City facialist Joanna Vargas, whose clients include Julianne Moore. "
This works to unclog the lymph nodes here to reduce sagging along the jaw and under your chin."
Do this five times in a row for an instant boost, then repeat the cycle twice a week to maintain the youthful benefits.
Read more
Comments
✕