Super Dreamy Purple Lace Butterfly Makeup Tutorial🔮🦋
The purple ➕ pink color scheme is fairy and pure. It's really beautiful!
It's another day when I put on makeup, I don't want to take it off, and just keep it forever.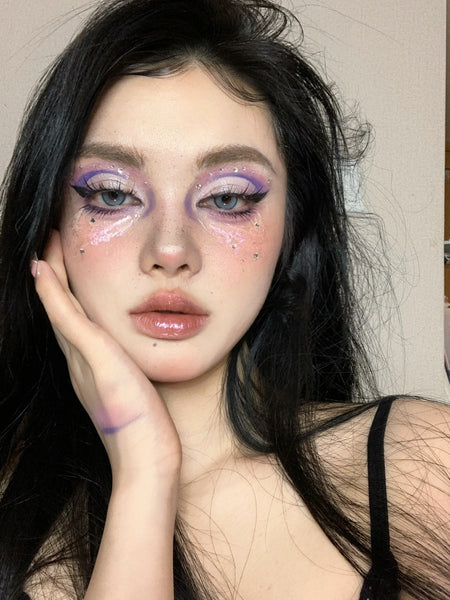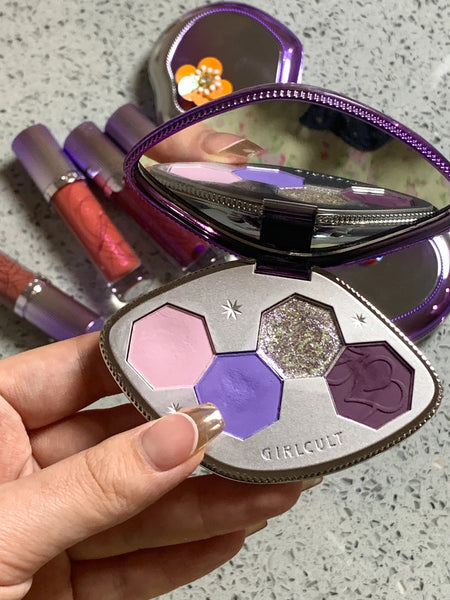 Girlcult Garden Dream Series
Eyeshadow Palette
, the powder is super great, waxy and pigmented, and the coverage is particularly strong.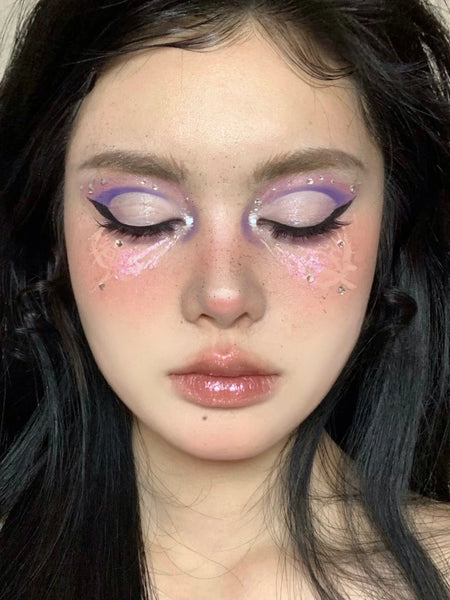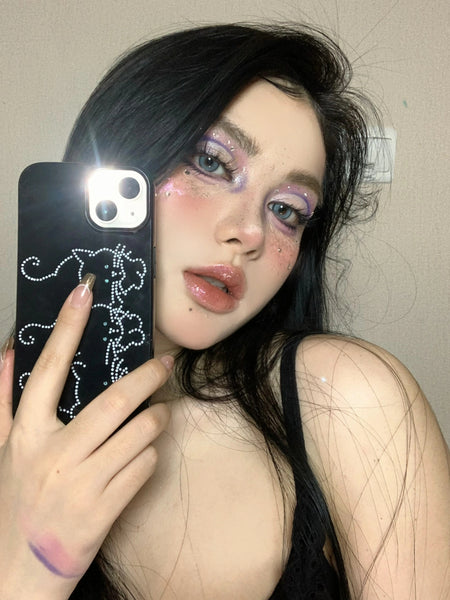 I was shocked when I applied it, it was too pigmented, and I was afraid that it would not smudge, but I really worried too much.
The purple and green mixed color glitter is very very very very beautiful! !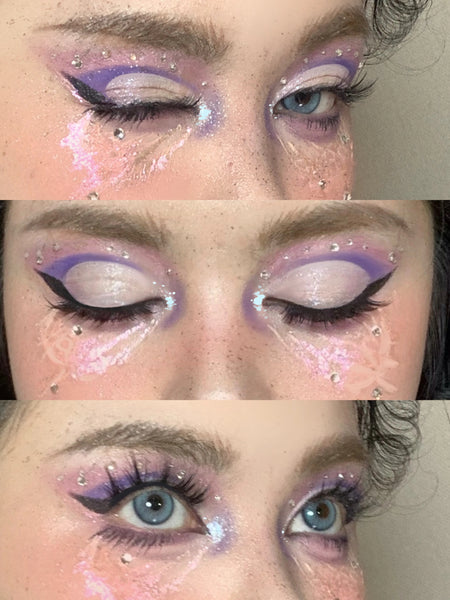 Eyeshadow Makeup Tutorial:
1 Smudge out the shape of the eye socket with pink.
2 Draw the upper wings of the butterfly with super-colorful purple.
3 Draw the lying silkworm and eyeliner with the deepest purple, and draw the cut-off with concealer.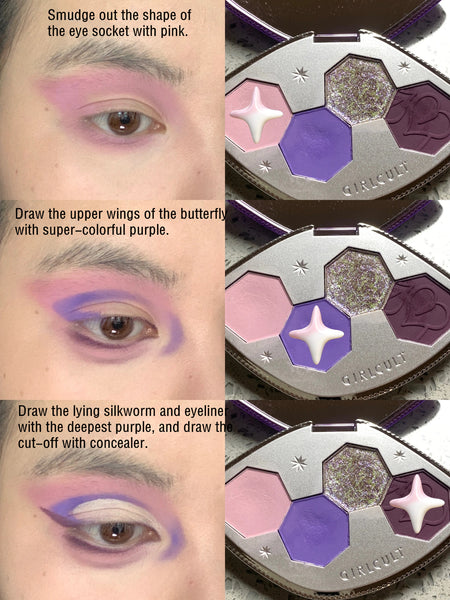 4 Light the cut-off with the purple and green mixed color glitter.
5 Use concealer to define the texture of the wings.
6 Use Lip Glaze #G68 Flash of Inspiration to trace the wings just drawn.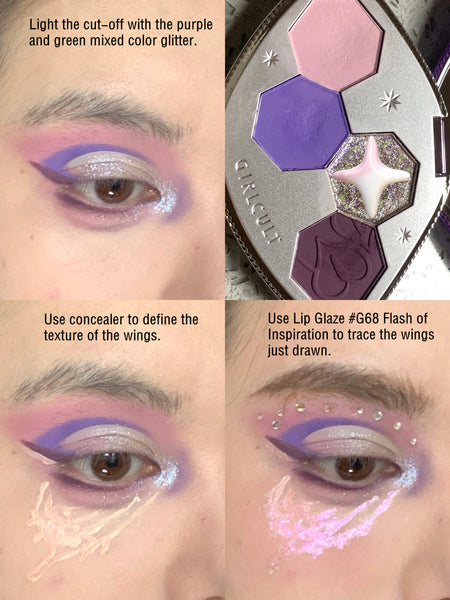 Finished.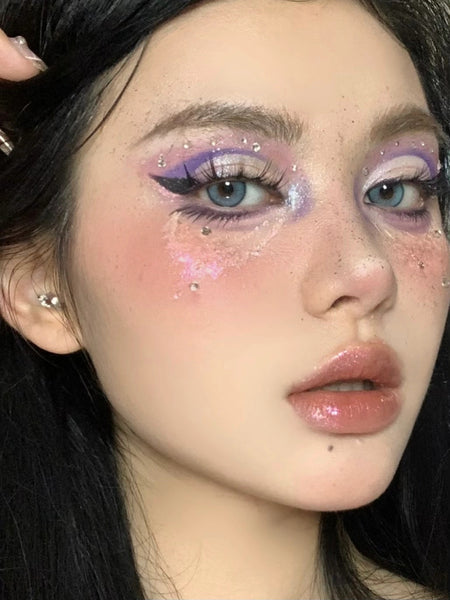 The lip makeup uses lip glaze #G69 Glittering on the Water as the base color, and #G68 Flash of Inspiration is layered, yes, I get amazing lips! In fact, I prefer shiny lips.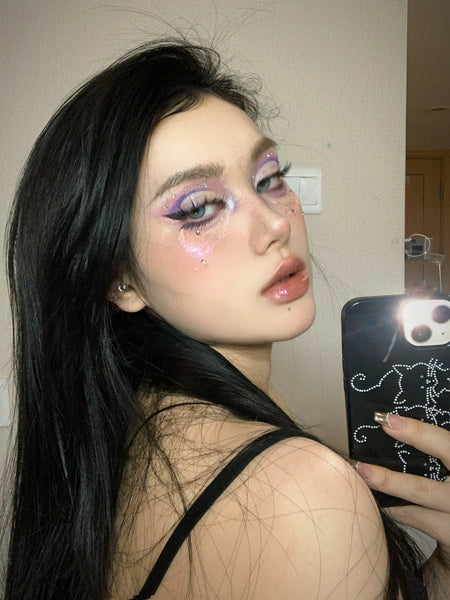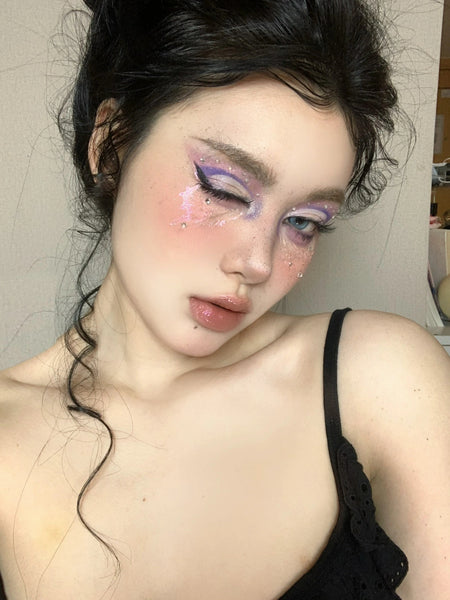 The blusher is also from Girlcult Garden Dream Series #10 Cute Fuwa. My eye makeup is already very delicate, so the blush makeup is a little more low-key🤏


@Ke Ke on Redbooks
Read more
Comments
✕